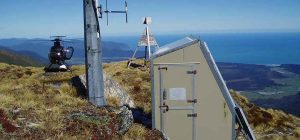 Our November meeting was held at the Maritime Radio NZ headquarters at Avalon in the Hutt Valley a week earlier than normal on Wednesday 14 November.
This was a chance to see the Maritime operations centre in action, with three active searches under way including a Mayday call while we were visiting.
Supper was available and we supped up large on special treats (leaving some for the Maritime NZ team).   We also honoured the unexpected Silent Key of Doug ZL2AOV, whose funeral was held earlier in the afternoon.