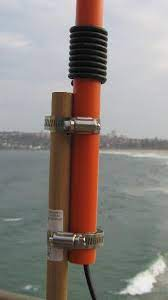 We will be having a MONSTER shed workshop on Sunday 18 June at The Collective Community Hub, 1/33 Johnsonville Rd, to construct flowerpot antennas. The event will commence at 1.30pm with an introduction to the build by Bruce ZL1ABC. Teams of 4 to 5 people will work through a number of "stations" in building their antennas. We need to be out of the building by 4.30pm.
Tea, coffee and biscuits will be available throughout the afternoon.
This is a special shed workshop for any amateur (or prospective amateur operator) interested in building their own Flowerpot Antenna (see https://vk2zoi.com/articles/dual-band-half-wave-flower-pot/). Members of other Wellington region clubs are most welcome to participate in this activity!
Pre-registration with Mike ZL1AXG is required to ensure materials are on hand.
The cost of the antenna will be posted by the end of May on this website. The cost is expected to be under $20. Payment can either be made into the Club's trading a/c in advance, or cash will be accepted on the day.