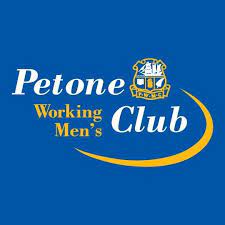 The penultimate event of the year will be the Christmas Lunch.
This year we will be meeting at the Petone Working Men's Club at 47 Udy St, Petone at 12 noon (COME EARLY) for lunch.
Please note that due to Covid restrictions and the rules of the Club, you will need to present a drivers licence to speed entry to the club, and also your vaccination pass. If you haven't got a vaccination pass as yet please see the email with various options for obtaining one, or contact the committee for assistance.
All those interested in amateur radio (including partners) are welcome to join us.
On arrival at the Club wait for Malcolm ZL2UDF. All guests will need to enter at the same time and sign in via the InfoSign Kiosk. You will need to have your driver's license and you vaccination pass (either on your phone or print out) handy to facilitate access. If you do not have a driver's license then they can manually sign in, but it will take a bit longer.
By the way, the final event for our club for the year is the Social Group get together on Tuesday 20 December at 1.30pm at George ZL2AG's QTH). This was brought forward a week at the suggestion of George.