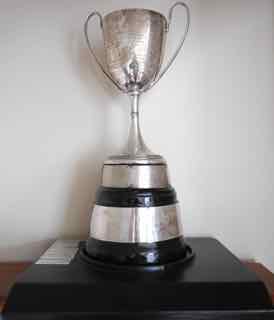 Our Sunday 18 October meeting (from 1pm – 3pm) at Waitohi (Johnsonville Community Centre) featured our annual Blackwood Cup competition. This was the 90th year of the cup being awarded, so it has a long history. There were only three entries this year, but the winner as voted by members was John ZL2JPM for his QRP three unit combination.
One of those winners from 1974, Derek ZL2AKS, asked the club to dispose of his equipment, as he is moving out of town to a retirement village and will not be operating on HF any more. Bernard ZL2BD oversaw the sale of this equipment. A list of equipment was sent to members. We celebrate Derek's long-term commitment (60 years) as a member of the club.
We held a moments silence for Don ZL2BL, who became a Silent Key earlier in the month.
Ian ZL2HUT also gave a presentation on Radio Spectrum Management. Ian explained how the radio spectrum is managed, via various legislation, policies, regulations and rules.