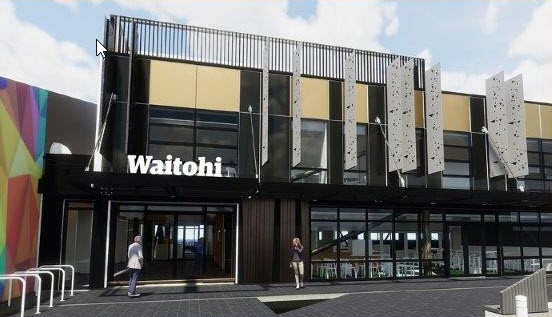 A Special Meeting to amend club rules in light of Covid-19 and the phasing out of cheques by major banks was scheduled for Sunday 21 June from 1pm – 3pm. This was the first face-to-face meeting since Covid-19 set NZ back in 2020.
Details of the amendments to our rules were sent to members in advance. Club members accepted the proposed changes proposed to the Rules, which can be found on this website under Club Business.
The special meeting was followed by our regular monthly meeting where Frank ZL2TTS spoke to a Powerpoint presentation on HF propagation.  Frank is one of our most active DXers and he discussed key considerations in successfully making DX contacts at the bottom of the solar cycle based on propagation via the ionosphere.
This was also the first time we have met at Waitohi Hub – in the maker space meeting rooms.  A number of members met in the cafe afterwards for coffee and snacks.