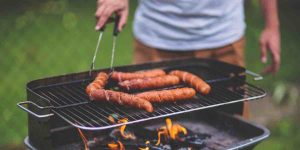 The Wellington VHF Group and Kapiti Branch are having their annual summer BBQ on Saturday 25 January 2020 at QEII Park, Paekakariki from noon.
They are inviting all of the other branches in the Wellington Region to attend.
We will be at QEII park picnic area 7 – see the map here: https://www.gw.govt.nz/assets/Parks-and-Recreation/Queen-Elizabeth-Park/Paekakariki-picnic-sites.pdf.  Entry is via Wellington Road, Paekakariki. (access from Paekakariki  and you will need to bring everything- even shade and a seat!). There is plenty of space and last year was a lovely afternoon.  If you can, bring a BBQ to cook on (gas only).
Kapiti branch are going to operate a hidden transmitter hunt as well. All are welcome!