At our shed workshop on Sunday 5 May, George ZL2AG opened up his garage and museum to the club to host the second shed workshop on vintage radios. The talk this time was given by Don ZL2BL.
Don first spoke about his restoration of a vintage Eddystone HF receiver. This had been somewhat hacked about by a previous owner, but he has restored it to near the status of the original.
He then talked about a couple of vintage AM radios – one he had restored and one still to be restored. They are illustrated in the photo below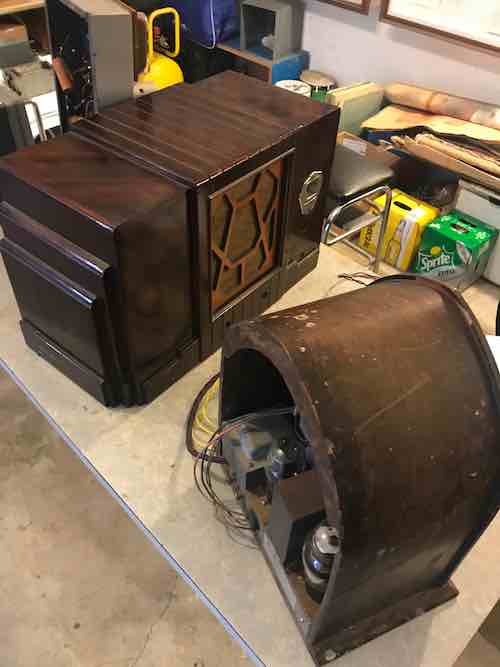 George ZL2AG also had a mystery piece of electronic equipment for us to ponder on. This is clearly something developed for military or government purposes. Our guess is was that it is something like a range finder unit, since it is marked "E", "N", and "H" on the three banks of dials. Perhaps "East-West", "North-South" and "High-Low"?