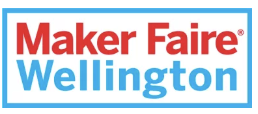 Branch 50 NZART participated in the Wellington Maker Faire on 4 November.  Some 2500 people passed through the Maker Faire on Sunday 4 November from 10am to 4pm.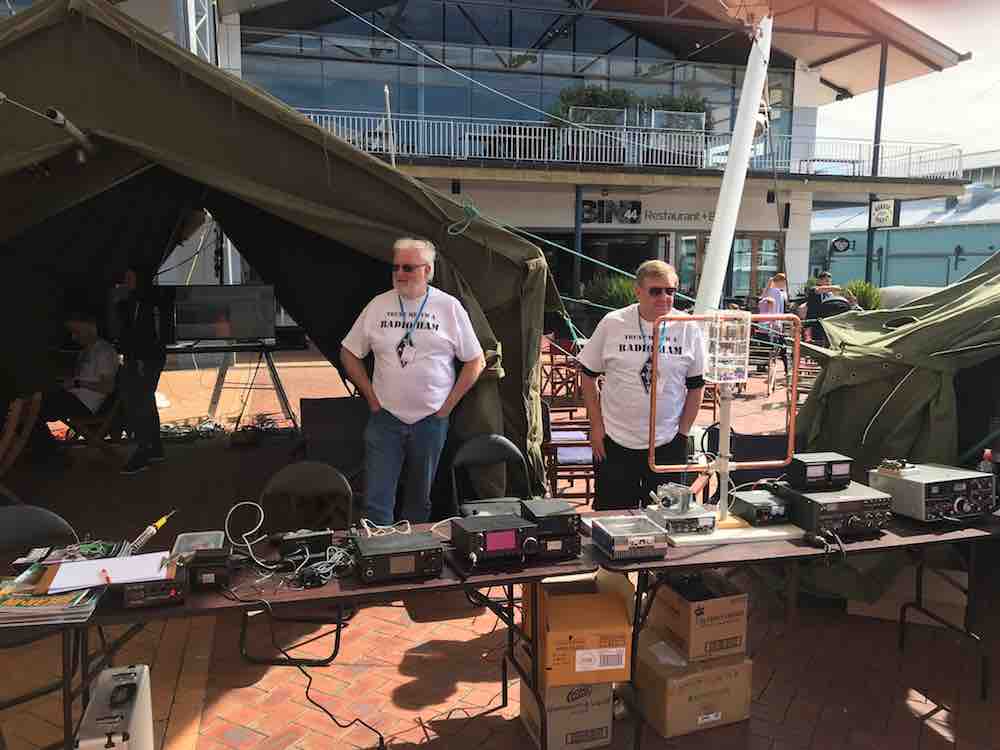 NZART Inc took an outside area, immediately in front of the entrance to the TSB Arena on Queen's Wharf, to showcase amateur radio.  Two local clubs (Branch 50 and Branch 63) were supported by two NZART councillors in promoting amateur radio.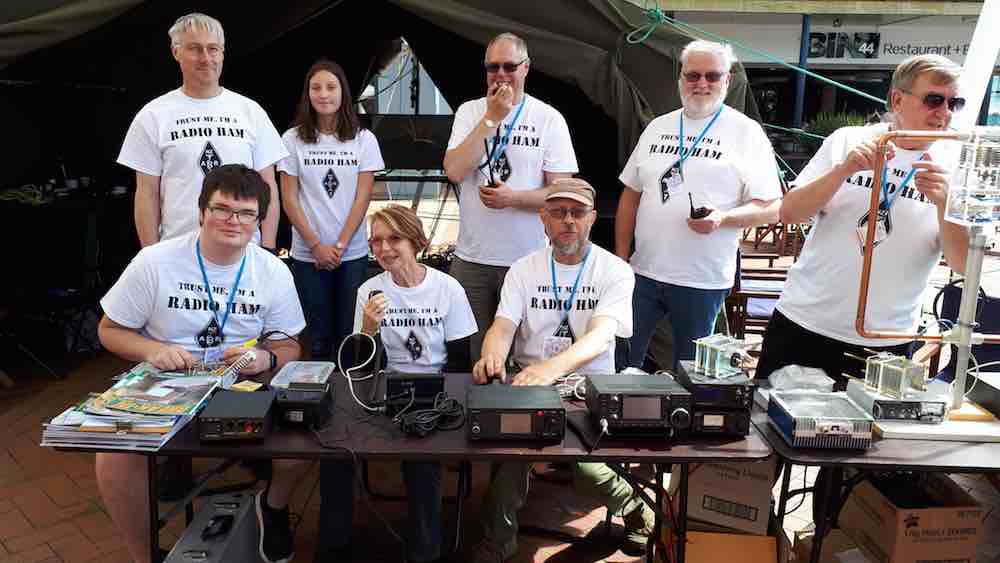 Chatting about the gear …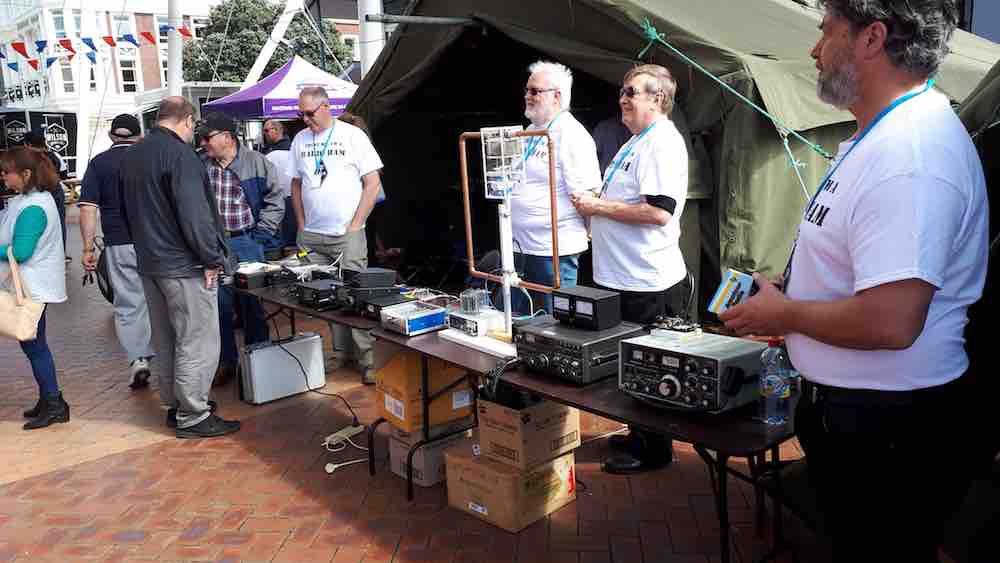 And making contacts from inside the tent …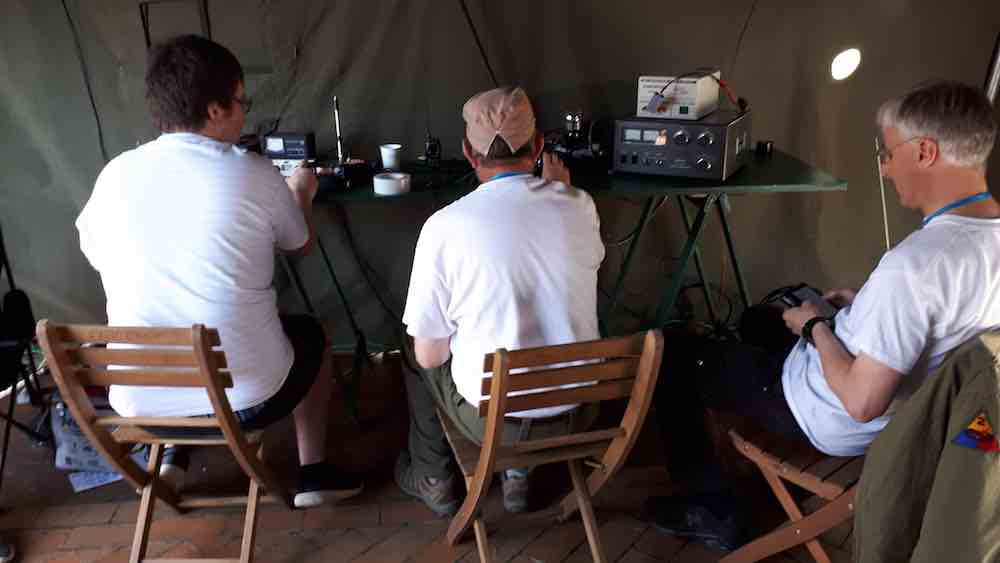 A large number of people came by and chatted, including a number of amateur operators.   Nineteen contacts will be followed up – primarily people showing an interest in amateur radio or operators who are interested in becoming active again.  They will all be put in touch with NZART and their local branch.  Those on the stand felt it was successful, and we won a prize for the best presented stand.