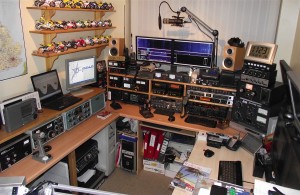 Did you once have an amateur licence?  
Did it lapse when you had to pay the annual renewal fee?
There are no annual fees these days …  Get your licence back today!
John ZL2HD, our "resident" ARX, is issuing new licences for free to people who have previously held an Amateur Radio operator's certificate (and callsign) that has lapsed.   To regain your licensed status just join our club!   John cannot guarantee provision of the original callsign, however, as it may have been reallocated.
About four people a month are approaching him to take up this offer!