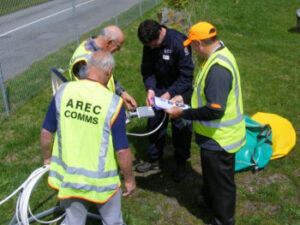 We will be meeting at The Collective Community Hub, 1/33 Johnsonville Road, from 1pm – 3pm on 11 June 2023, to participate in introductory session on emergency communications
This event will provide new and old members with an interest in emergency communications the required introduction to passing emergency traffic for AREC or Civil Defence events.   
There is no requirement to sign up with AREC, but this will be encourage for those interested in learning more.
All are welcome. Tea, coffee and biscuits will conclude the meeting.