Wellington Amateur radio club held its first HamCram from 14 – 16 April.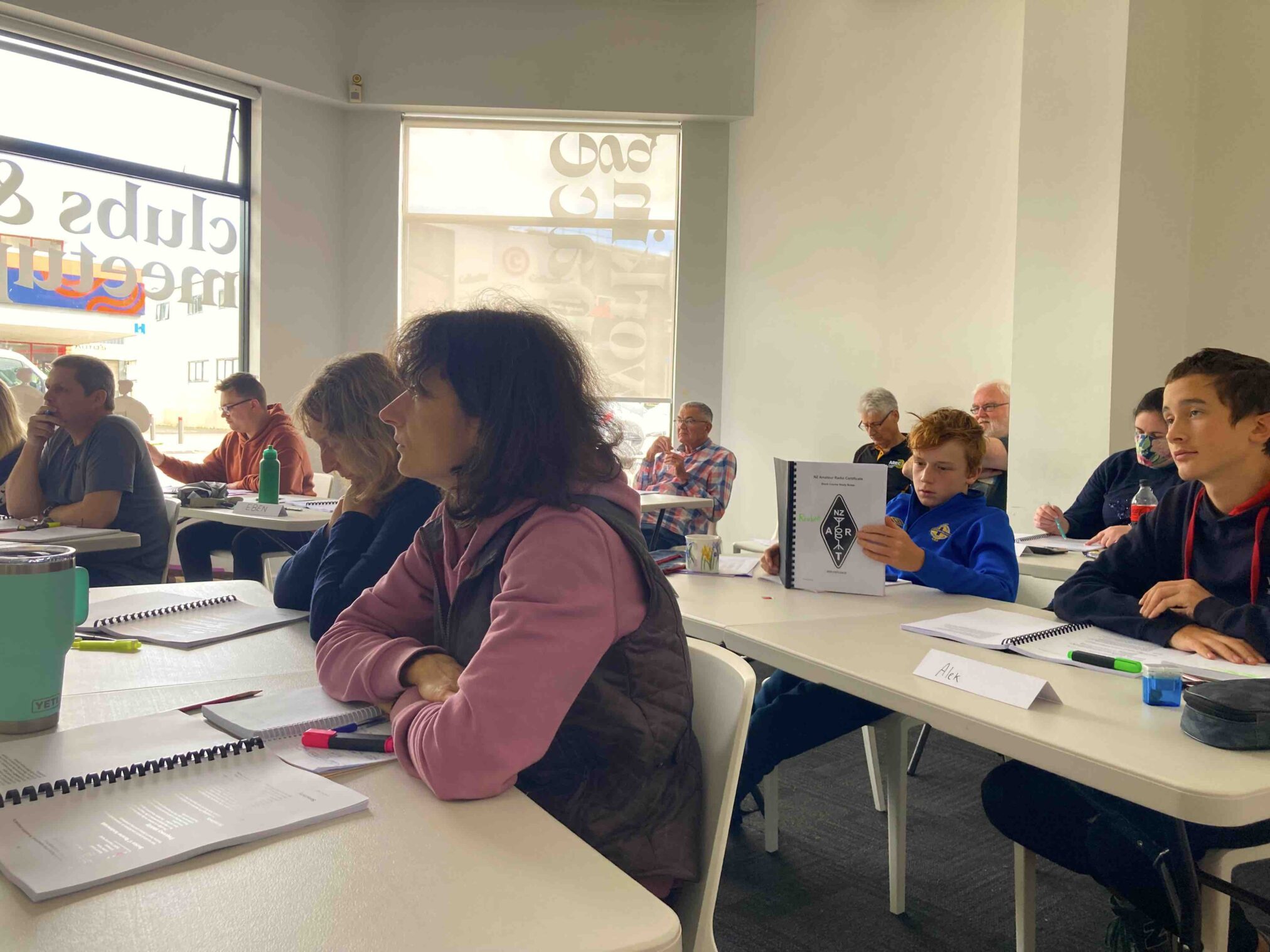 We were at capacity for the April Hamcram. At the last minute one person who had registered was unable to make it, but we had 11 attending, nine of whom gained their amateur radio callsign (an 81% pass rate). The other two people will be given additional assistance to get their callsign soon.
If you hear our new Wellington Branch 50 members on the air, please warmly welcome them to the world of amateur radio. They need to collect 50 contacts before making it on to the HF bands.
| | |
| --- | --- |
| Maddie | ZL2OCY |
| Vesna | ZL2VSN |
| Alek | ZL3ALK |
| Scott | ZL2SJP |
| Zane | ZL1CZ |
| Hazel | ZL2NMW |
| Lee | ZL2LEE |
| Alan | ZL2IOU |
| Eben | ZL2EF |
You can still email Mike if you want to be put on the list of those interested in attending a HamCram later in 2023. There are only six places left, so get in quick!
Our HamCrams are designed to "cram" your head with everything you need to know to become an amateur radio operator and get a callsign in a single weekend. We have a pass rate of over 80%. Some homework is required in advance of the weekend.