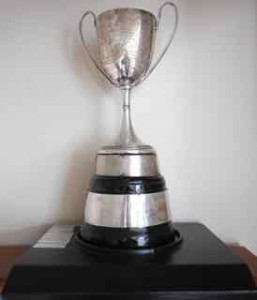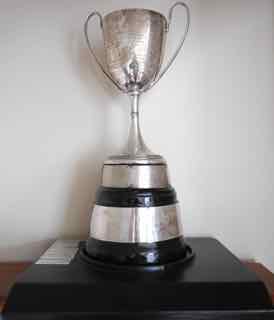 This year there were three entries in the Blackwood Cup contested at the October meeting ( Wednesday 17 October) at the Lutheran Church Hall, King St, Mt Cook, Wellington.
Bernard ZL2BD showed off a couple of SWR meters. One of these covered both HF (using a standard pair of toroids in a bridge circuit) and VHF/UHF (using a stripline circuit).  Bernard separates the sensor components from the metering components so that the bridge can be located somewhere remotely as required.
Mike ZL1AXG showed off his completed "Hiland" 0-30v 0-2A power supply and talked about a couple of the glitches he uncovered.  Occasionally when turning the unit on, the supply will not move off zero volts.  This is thought to be a function of the slightly different specs for the op amps, which were substituted.  The other fault is in the cheap $2.70 Aliexpress digital volt/ammeter.   The ammeter reports double the actual current!
Doug ZL2AOV talked to his uBITx transceiver and an extensive range of modifications, including built in battery,  VOX and S-meter.
The Blackwood Cup moves on from Mike ZL1AXG's shack to Doug ZL2AOV's shack, as he was declared the winner by Malcolm ZL2UDF.